MAK Assist — Instructor-Led Training
At MAK, we strive to continuously improve the standards that our customers have come to expect from us. To meet that demand, we constantly improve our training catalog to reflect our values and to supply the simulation industry with up-to-date content in a way that's convenient - either through web-based solutions or in-person events.
Get the most out of our software!
Our course catalog spans all the training necessary to bring students up from complete novices to configuration and development subject mastery. While taking courses in sequence is not mandatory, it is highly advised to ensure that prerequisite knowledge for each course is established.
If you'd like help scheduling a course for you or your team, feel free to contact us.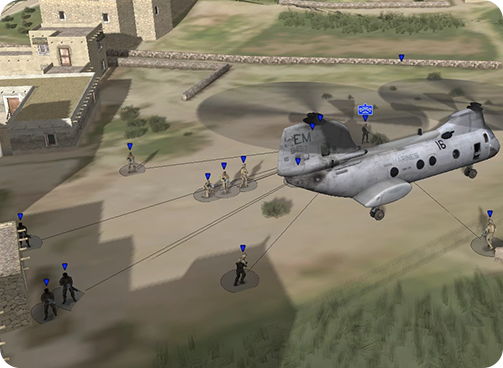 VR-Forces User Course
Learn basics of VR-Forces: Creating objects, tasking objects, giving them plans to create basic scenarios. Then go into more depth of the various aspects of VR-Forces to help create complex multi-domain scenarios. Understand the basis of distributed simulation. Delve into various movement, sensors, and weapon systems. Learn how to configure the GUI to meet your needs. Use Lua to create new more complex behaviors.
Duration: 5 Days
Prerequisite: None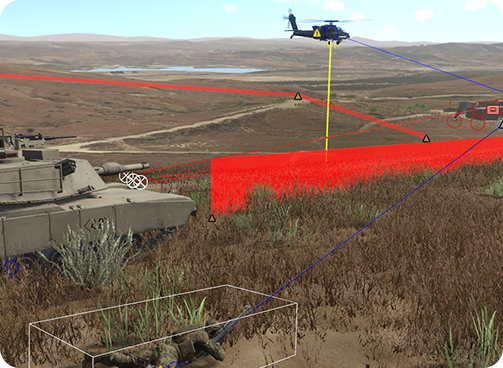 VR-Forces Configuration Course
Understand how to use the Simulation Object Editor to add or change objects used in VR-Forces. Configure new sensors, movement, weapon, and damage systems. Use the Visual Model Editor to change visual aspects and particle effects of the GUI. Learn how to configure and load various terrain formats. This course will be based on the Entity-Level simulation model set.
Duration: 5 Days
Prerequisite: VR-Forces User Course (Or experience and competency using VR-Forces)
VR-Forces Developer Course
Understand the VR-Forces architecture. Learn how to create new kinds of objects, behaviors, interactions, interfaces, and visualizations. Extend VR-Forces to connection and interact with other applications.
Duration: 5 Days
Prerequisite: C++, VR-Forces User Course, VR-Forces Configuration Course, or strong familiarity with using and configuring VR-Forces, Simulation Object Editor, and Visual Model Editor.