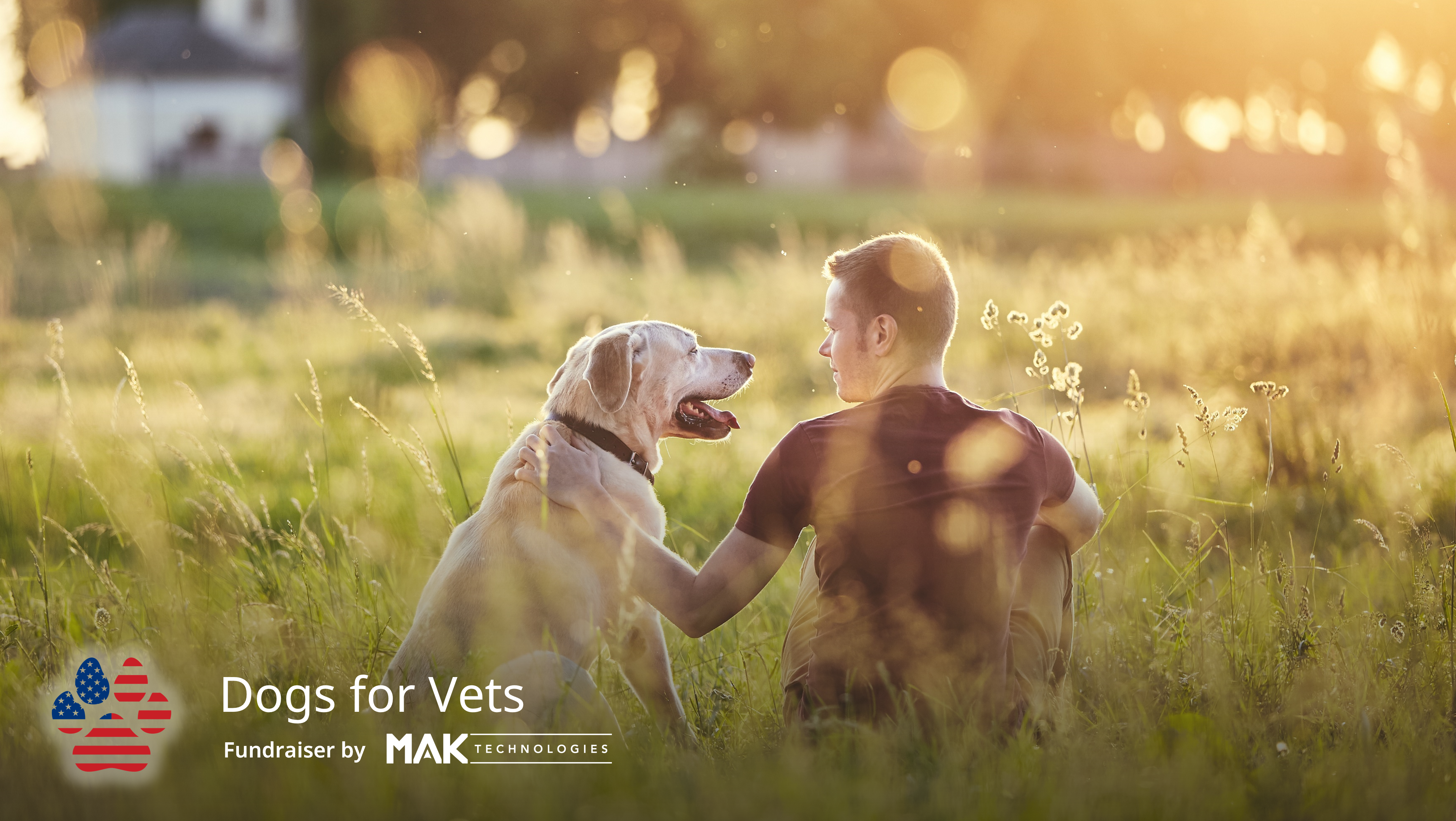 MAK's Dogs for Vets Fundraising Campaign
Donate today!
MAK Technologies is proud to participate alongside the National Guard Association of Michigan in its "54 service dogs by 2024" campaign to support our nation's veterans in need by providing them with highly trained service dogs from the Guardian Angels Medical Service Dogs nonprofit.
MAK has committed to raising $50,000 for two service dogs – one for a veteran in Massachusetts, and another for a veteran in Florida, reflecting the locations of our two corporate headquarters. Any donations raised beyond the initial $50,000 will go toward the purchase of another service dog for another veteran in need.
Service dogs save lives, and every donation gets us closer to saving a life.


Donate through the form below!
As part of our commitment to reaching this important goal, MAK Technologies will be covering all Administrative Fees on each donation! This means you can leave the option to cover administrative fees unchecked when you go through the donation process.
All donations are tax deductible, as they go directly to Guardian Angels Medical Service Dogs nonprofit. You'll receive a receipt in your email after submitting a donation.